Duke Mediation & Dispute Resolution
September 18, 2016
Duke Mediation
& Dispute Resolution
Duke Mediation & Dispute Resolution is here to help improve your communication and resolve your disputes in an efficient, effective, and lasting manner. Whether your issue involves business associates, employees, vendors, or family, Bill can build consensus and assist you in finding a creative solution that satisfies your needs.
An Alternative to Litigation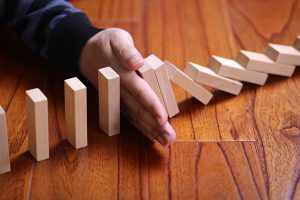 Litigation can be expensive, time-consuming, and emotionally taxing. Mediation, a form of Alternative Dispute Resolution (ADR), allows parties the opportunity to communicate with each other and reach real, lasting solutions in a cost-effective way. Not only can this make for an efficient process, it can also keep disputing parties from further damaging their relationship. Parties in mediation remain actively involved in the process and in control of the outcome. Learn more about the mediation process.
Services offered by Duke Mediation & Dispute Resolution include:
Mediation
Conflict Coaching
Conflict Assistance Management
Communication Coaching
Meeting Facilitation
Negotiating
Workplace Investigation
When Litigation is the Right Choice
Sometimes litigation is the best option. This may be due to several circumstances, such as one party refusing to interact with the other, or one or more parties seeking a lawyer's perspective regarding their legal rights and options. As a litigation lawyer, Bill has experience counselling clients on employment matters, farm dissolutions, condominium disputes, contract disputes, property damage, estate planning, and criminal proceedings. Should alternative dispute resolution not be the right fit for you, Bill is there to help assist as your litigation counsel.